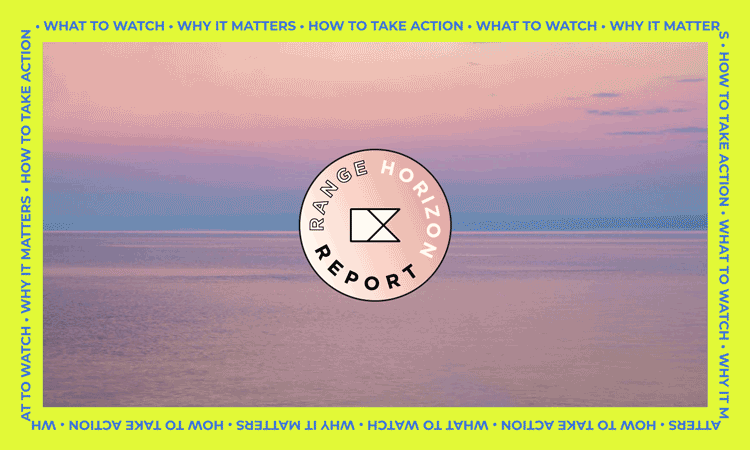 The RANGE Horizon Report hits your inbox every other Tuesday.
It's a clear blueprint of immediate cultural shifts, consumer insights and creative direction, for the outdoor, active, wellness and lifestyle markets.
Helping you stay miles ahead of your market, your goals and your competitors. We're here to jumpstart your agenda, ignite a breakthrough and facilitate a plan for the future.
What you'll get:
✔ Bi-Weekly report hits your inbox every other Tuesday
✔ Virtual access to insider intelligence
✔ Exclusive discounts on RANGE trend reports
What's Inside:
💎 More than inspiration – Actionable intelligence to determine needs vs. wants
💎 Empathetic insights – A deep understanding of your future consumer
💎 Measurable impact – Close the loop and boost your triple bottom line
The ​Horizon Report is a valuable introduction to the RANGE method and a conduit to our in-depth consulting and creative services.